Internship Description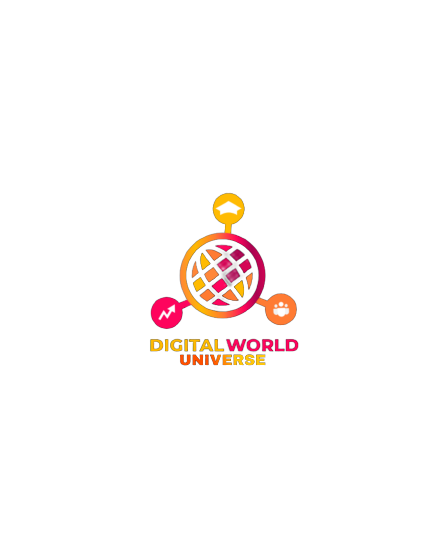 DIGITAL MARKETING AND WEB DESIGNING INTERN
DIGITAL WORLD UNIVERSE
Full Time

03-Aug-2023

Gwalior, Jhansi, Bhopal , All India, Delhi, Jharkhand, Uttaroradesh, Haryana, Punjab, Andhrapradesh, Telangana, Chennai, Kolkata ,
About the program
Join our passionate team and make your mark in the digital marketing landscape. If you are driven by innovation and results, we invite you to apply and help us shape the future of digital marketing. Digital Campaign Management: Plan, execute, and analyze digital marketing campaigns across various platforms, including social media, search engines, email marketing, and display advertising.
Perks
Perks of Joining Our Team: 1. Competitive Compensation: We offer a competitive salary and benefits package, rewarding your hard work and dedication to our team's success. 2. Professional Growth Opportunities: We are committed to your career development. You'll have access to various training programs, workshops, and opportunities to enhance your skills and expertise. 3. Collaborative Work Environment: Join a supportive and inclusive team, where collaboration and teamwork are encouraged, fostering a positive work atmosphere. 4. Flexible Work Hours: We believe in work-life balance. Enjoy flexible work hours to accommodate personal commitments and optimize productivity. 5. Cutting-Edge Technology: Work with the latest tools and technologies, empowering you to stay at the forefront of your field. 6. Exciting Projects: Be part of challenging and exciting projects, providing you with opportunities to showcase your talents and make a significant impact. 7. Performance Recognition: Your efforts will be recognized and rewarded. Outstanding contributions will be acknowledged through various recognition programs. 8. Health and Wellness Benefits: Your well-being is important to us. We offer health and wellness benefits to support your overall health and happiness. 9. Fun Activities and Events: Join our vibrant social community with regular team-building events, outings, and activities to foster camaraderie and a sense of belonging. 10. Open Communication: We value your ideas and input. Benefit from an open-door policy where your opinions are heard and appreciated. 11. Query Support: If you have any questions or concerns, our dedicated team is here to help. For any queries, contact us on 7610638195, and we will be happy to assist you. Join our team, where your talents will be nurtured, and your contributions will be valued. Take the next step in your career with us and experience an enriching and fulfilling journey.
Who can apply?
Only those candidates can apply who:
are from Any
and specialisation from Any
are available for duration of 12 Months
have relevant skills and interests
Terms of Engagement
Terms of Engagement: 1. Resume Submission: To apply for the position, interested candidates are required to send their updated resume to the designated WhatsApp number - 6264307245. 2. Eligibility: Candidates must meet the specified job requirements and qualifications as mentioned in the job description. 3. Communication: After receiving the resumes, our HR team will review the applications and shortlist candidates based on the provided qualifications. 4. Interview Invitation: Shortlisted candidates will be contacted by our HR team to schedule an interview. The interview details, including date and time, will be communicated through phone or email. 5. Interview Process: The interview process may involve multiple rounds, including telephonic or video interviews, depending on the position and the candidate's location. 6. Documentation: During the interview process, candidates may be required to submit additional documents or certificates to validate their qualifications and work experience. 7. Confidentiality: All applicant information will be treated with the utmost confidentiality and will be used solely for the purpose of the hiring process. 8. Feedback: Regardless of the outcome, all candidates will be provided with appropriate feedback after the interview process. 9. Selection: The final selection will be based on the candidate's qualifications, interview performance, and suitability for the role. 10. Job Offer: Successful candidates will receive a formal job offer, which will include details about the position, compensation, benefits, and other relevant terms of employment. 11. Acceptance: Upon receiving the job offer, candidates will be required to confirm their acceptance within the specified time frame. 12. Onboarding: Once the acceptance is confirmed, the onboarding process will commence, including completion of necessary paperwork and orientation. We appreciate your interest in joining our team. We look forward to reviewing your resume and having the opportunity to discuss your qualifications further during the interview process. If you have any questions or require additional information, please feel free to contact us at the provided WhatsApp number - 6264307245.
Sorry You Cannot Apply Date Expired