Internship Description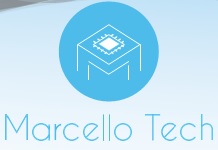 IOT, EMBEDDED AND ROBOTICS
Marcello Tech
Part Time

13-Jan-2023

Tiruchirappalli,
About the program
The Internship and Trainee Program provides you with valuable professional experience. All college students can apply for internships with us. IoT covers the topic likes Information Technology, Blockchain, Smart City, Cloud Computing, Wireless Sensor Network, Artificial Intelligence. Topics Covered Introduction to embedded systems, HW & SW components of embedded systems. Signal conditioning, OPAM
Who can apply?
Only those candidates can apply who:
are from Any
and specialisation from Any
are available for duration of 6 Months
have relevant skills and interests
Terms of Engagement
1.Monthly leave-one day 2.Should produce a Bonafide Certificate from the College / Head of the Department and a Copy of College ID Card. 3.Stipend is based on performance.
Sorry You Cannot Apply Date Expired