Internship Description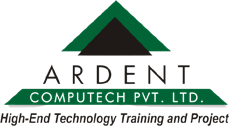 PHP & MY SQL
ARDENT COMPUTECH PVT LTD
Part Time

19-May-2022

Kolkata,
About the program
Looking for candidates who are interested in learning PHP & My SQL and implement projects in PHP. Students shall implement projects in real time envoirement.
Who can apply?
Only those candidates can apply who:
are from Any
and specialisation from Any
are available for duration of 2 Months
have relevant skills and interests
Terms of Engagement
The students shall be initially be trainer on PHP & MYSQL. Projects shall be allotted after training. The candidates shall have to pay a nominal amount for training. Students shall get Internship Certificates after training.
Sorry You Cannot Apply Date Expired