Internship Description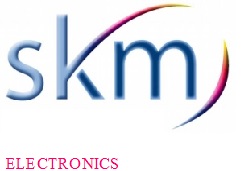 EMBEDDED SYSTEM AND MATLAB OF ARUDINO, TRAINING INSTITUTE E-CAD,CAD
SKM Electronics
Full Time

02-Oct-2021

Dharmapuri -tirupattur,
About the program
In the 21st century, embedded systems are the systems of future with cellular phones, smart-phones, tablets becoming the dominant platforms for computing and communication. The ubiquity of information and the associated need for the computation that accompanies it is driving this revolution only to be accelerated by the new paradigms such as the Internet-of-Things (IoT). These platforms are clearly very different in terms of their processing requirements which are very unique: real-time needs, high performance but at low energy, compact-code and data segments, and most importantly ever changing software stack. Such unique requirements have led to a complete redesign and reinvention of the both hardware and the software stack from ground up, for example, brand new processors such as ARM, DSPs, network processors were invented all the way up to new virtual machines such as Dalvik, new operating systems such as Android and new programming models and compiler optimizations.
Perks
full student city to unit transport for all days
Who can apply?
Only those candidates can apply who:
are from Diploma In Engineering
and specialisation from Electronics and Communication Engineering
are available for duration of 12 Months
have relevant skills and interests
Terms of Engagement
The Terms of Engagement Will be as per TULIP Handbook and TULIP Guidelines
Sorry You Cannot Apply Date Expired